Rating: 3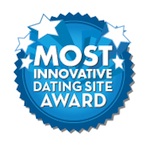 March 21 2013
EroticSearch Review

About
It's always a pleasure to look at a relatively new adult dating site like EroticSearch, especially when it turns out to be an excellent website with plenty of promise.
Since the site is newish, reviewing was easy and straight-forward, due to the fact that I didn't have to muddle through zillions of fake profiles or navigate with outdated website functionality like I do with (surprisingly) enduring scam-sites like HornyMatches.
With Erotic Search, the initial free membership was both comprehensive and yet quick and easy. This is good on two levels. First, because it makes you fill out a detailed profile, it ensures you that you're not going to get bombarded with hundreds of "matches" that aren't really what you're looking for. By accurately filling in who you are and what you want, you save yourself time in the long-run because all the matches the site sets you up with will actually be compatible with your desires. Second, since the profile form is so easy to fill in, you don't have to get a headache reading and trying to understand what they're looking for. With some other sex dating sites (like AdultFriendFinder, for example), their profile information form is confusing AND too vague. Props to Erotic Search for avoiding that pitfall.
After you've finished your free profile, you can look around the site and send hook-up messages to people you want to connect with. To receive and respond to their messages, you've got to upgrade to one of the two pay memberships (either Silver or Gold). Their prices are reasonable, and better than a lot of other sites out there. Plus, the added functionality you get with the paid membership makes using the site really great. Take a look under the "Prices" portion of my review to see what you get with each membership.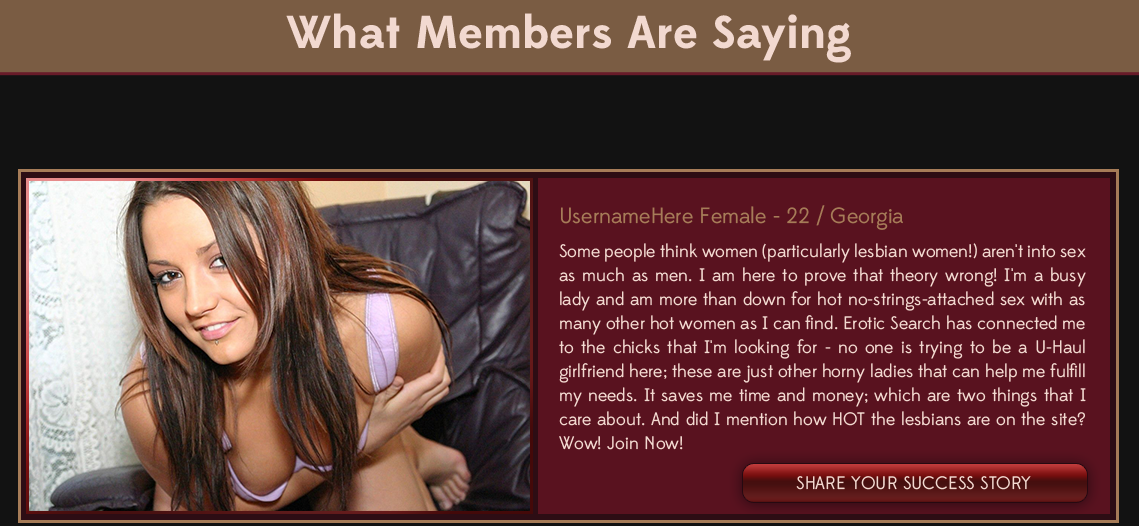 Features
Creation of Initial Membership is free and allows you to search and contact other Erotic Search members.
Insta-Messaging, E-Chat, and Webcam so you can quickly and easily communicate with your potential erotic matches.
Chat Areas (Private and Public Groups)
Members' Message Board Area
The ability to see how has viewed your profile. this is a great way to gain a sense of the quality of woman from the site who are interested in your profile.
Advanced Search allows you to specify exactly what it is your looking for and saves time by avoiding  the task of looking through a multitude of profiles.
"Most Popular" shows you which users are most active on the site and typically the most attractive, so if your confidence is up or your feeling lucky you can skip the droves of other profiles and go right to the top of the class.
Upload video to your profile page and allow yourself to stand-out from the crowd.
"Sex Stats" get right down to brass tax and find out  exactly what a user is looking for in bed so you wont leave anyone feeling disappointed, which will only leave you reaping the benefits.
Prices
| | 3 Days | 1 Month | 3 Months | 1 Year |
| --- | --- | --- | --- | --- |
| Free to Sign Up | | | | |
| Silver Membership | $1.95 | $29.95/month | $19.98/month | - |
| Gold Membership | $1.95 | $34.95/month | $23.32/month | $12.50/month |
Silver Members Receive:
90 Day Money-Back Guarantee. Get Laid or Don't Pay!

Email, and E-chat (limitless)
Instant Messaging (limitless)
Gold Members Receive:
Retain all Silver Membership Features
EroticSearch Members' Personal Videos (limitless)
Webcam usage (limitless)
Your Listing at Erotic Search is upgraded to "Featured" status
Video Review
Check out our video review for a more comprehensive look at EroticSearch.com

Drawbacks and Caveats
Because it is relatively new on the adult dating scene, Erotic Search doesn't boast the same sort of numbers that larger sites have. This means that the pool to choose from will be smaller at first. However, there are benefits to this dynamic as well. If you're one of the first members on the site, then it'll be your profile that comes up most in other people's searches. The only other drawback is that the free membership is limited, as I discussed above.
Conclusion
Despite its youth, Erotic Search is a very good website if you're in the market for some hot casual sex. My personal experience with the site was great. I found that the majority of women that I contacted were sexy and very interested in getting some action ASAP. The beautiful thing about living in the Big Apple is a lot of the women were from out of town, and planning a trip to New York, and wanted booty calls while they were here. That's something everyone should use sites like EroticSearch for, in fact: Setting up sex dates while you're on vacation or on business trips!
BACK TO DATING SITE REVIEWS       INTERNET DATING AWARDS HOME         DATING TIPS BLOG