Rating: 3
March 5 2013
Zoosk Review

About
Zoosk is an online dating site determined to help you find romance and love. As one of today's most popular dating sites, Zoosk  is ever-growing, meaning only one thing: more options to find the man or woman of your dreams. With more than 50 million members, Zoosk has spread across 70 countries, and is available in 25 languages.  Zoosk is often compared to social networks, and is referred to as a "romantic social network."  It provides its users with a friendly and engaging environment when browsing for the perfect match. For example, you can share your thoughts and feelings through Zoosk's "News Feed."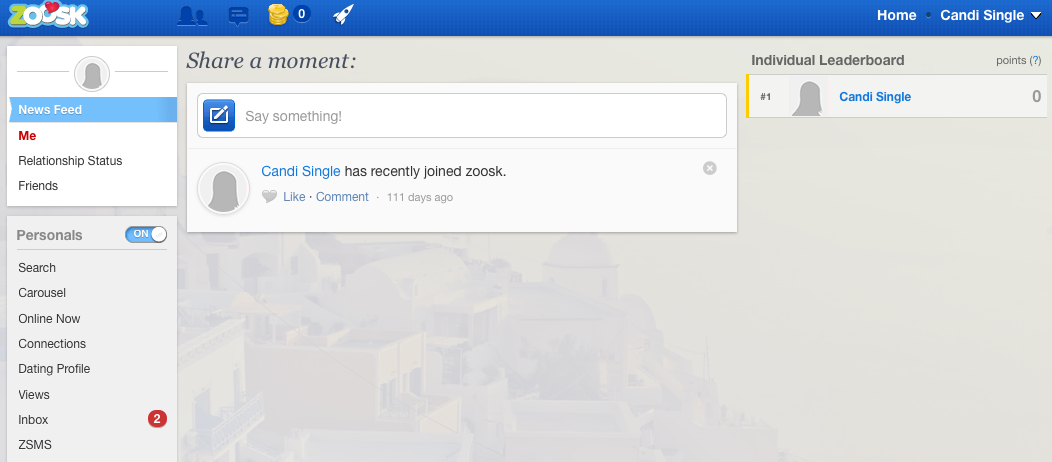 When you're creating your Zoosk profile, it lets you start with basics. This way, when users view your profile, pictures, and vice versa, you can learn quick details about them without having to chat with them and learn certain details too late. For example, you may like what someone looks like, but if they're a smoker, you may decide that he/she isn't for you! Like any online dating site, it's important to be 100% honest with yourself, as you'd expect from others too.
Features
Virtual Gifts
Zoosk is all about playful fun. You can earn or buy coins that will let you send out virtual gifts to your prospective matches. This is one aspect of Zoosk's engaging social network of romance. Let's be honest with ourselves, what better way to spread the love than with presents? You can also use your coins to boost your profile!
Apps & Messenger
With so many online dating sites out there, Zoosk understands how important it is to stay current and keep up with the times. In doing so, Zoosk offers mobile and desktop apps so users can engage in online dating, even when they're away from their computers. Zoosk even features a Facebook app so users can engage in their romantic social networks through other social networks. And ofcourse, Zoosk doesn't discriminate, promoting its apps for both Android and IOS. Zoosk also offers a free text and video chat application known as Zoosk Messenger.
Detail Searches
Sometimes a profile picture, gender, and age isn't enough. Zoosk let's its users dissect their prospective matches by browsing through the details of their life. While some may find this invasive, it's important to get to know the raw details before you meet someone in person. After all, that's what online dating is all about.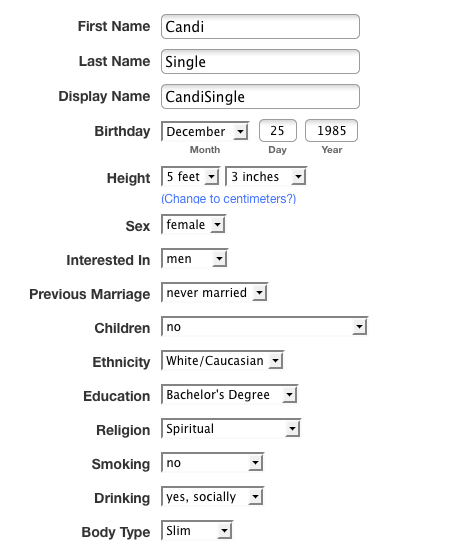 Prices
While Zoosk is free to sign up, a premium subscription will get you extra features, such as checking out whose viewed your profile, chatting/emailing with friends, and getting full access to ZSMS (read below to learn about SZMS).
| | 1 Month | 3 Months | 6 Months |
| --- | --- | --- | --- |
| Sign-up | Free | Free | Free |
| Premium Membership | $29.95/month | $19.98/month | $12.49/month |
Pros/Cons
Let's start with the pros:
-Each member can only upload 6 photos, which makes it's easy and fast for prospective matches to browse through your profile
-Zoosk members can check out who's viewed their profiles, and when!
-Zoosk offers a unique feature known as ZSMS aka "Zoosk's Scientific Matchmaking Service"-this feature evaluates your compatibility with other users by asking you yes/no questions and matching you up with similar users
And the Cons:
-Zoosk can't track when its users are last online, making it difficult to predict if they're dedicated online daters or not!
-In order to chat with fellow Zooskers (as they call them), you must download the Zoosk Instant Messenger onto your computer, which can prove to be a draw back for those simply interested in testing out the Zoosk waters
Conclusion
Zoosk is free to sign up, and offers reasonable deals for premium membership. With millions of fellow users, you won't be short of dating options. Zoosk is set up like a social network, which makes it familiar, and easy to use. Zoosk is loaded with unique features that make the user experience even more enjoyable. Send and receive virtual gifts, flirt with prospective matches, and its matching service to find who your most compatible with!
BACK TO DATING SITE REVIEWS       INTERNET DATING AWARDS HOME         DATING TIPS BLOG