Whats Your Price Review



Visit site
Rating: 3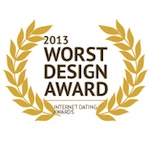 March 8 2013
Whatsyourprice.com Review
About
Whats Your Price is a unique online dating site that offers a different archetype than many of today's online dating site. Essentially, whatsyourprice.com is set up like an auction, where prospective suitors actually make bids on potential matches or going on dates. Signing up for whatsyourprice.com is easy, and once you're in, you have access to tons of members to choose from. If you check out someones profile and like what you see, you can choose to MAKE AN OFFER on them. Whatsyourprice.com also prides itself on its promotion of going on dates, versus spending hours upon end online. Dating has never been this fun!
Features
Whatyourprice.com has a unique dating system that promotes its users to partake in dating auctions. How does this work? Well, members can bid on a first date! Founder and CEO Brandon Wade believes that dating is about economics, endorsing the idea that yes, money can buy you love, or at least a date! The only question is, what's your price? To learn more about this interesting concept, visit the site at www.whatsyourprice.com

whatsyourprice.com features a dating blog, where users can learn about online dating, creating profiles, and more!
If you're unsure if a user is legit or not, whatsyourprice.com offers a feature called "Become Verified" where users pay $50 to create a verified profile. This is a really important feature because users can trip themselves of any hesitations they have, and go ahead with their instincts!
Like some online dating sites, whatsyourprice.com lets users to check out recent acitivity, so they can make judgements about who's dedicated to online dating and who's note
As you browse through various users, you can learn about potential matches by viewing their photos, their first date expectations, learning about their qualities, interested, and even INCOME! (ofcourse, people don't need to say if they don't want to)
You could send winks to users that you're interested in, and favourite their profile if it fancies you!
Whatsyourprice.com is very user friendly, and lets users see how many offers they've gotten and provides a calendar for your future dates
Prices
| | 100 Credit Package | 450 Credit Package | 1000 Credit Package |
| --- | --- | --- | --- |
| | | | |
| Upgraded Membership | $50.00 | $150.00 | $250.00 |
Pros
No Nudity or Porn on public photos is a big MUST for whatsyourprice.com
whatsyourprice.com urges its members to fill out a complete profile-infact- you can't go on to the next step without filling in certain questions when creating an account
 You can see who's viewed your profile, who's favourited your profile, and who's made offers on you!
 you can create advanced searches on Whatsyourprice.com, and scan through everyone that is close by to you!
Cons
Understandably, not everyone likes the idea of being "bid" on. 

One of our biggest problems with whatsyourprice.com was understanding how it works. Even once we created our accounts, we were confused as to how the dating auction worked, how bidding worked, and how prices worked
Some of the questions on whatsyourprice.com were a little invasive. For example, net worth and income level? What's the deal with that!
You have to wait for your profile to go through with the whatsyourprice.com staff, which can be annoying if you want to start auctioning right away!
Video Review
For a more in depth look at the site and its features check out our video review HERE

Overall…
Overall, we thought whatsyourprice.com was pretty neat. If you're looking to have a traditional online dating experience, it may not be for you. BUT, if you a veteran in the online dating world, and you're looking for something different, it's definitely the place to be. There are tons of attractive, sexy, and beautiful girls to get set up with on whatsyourprice.com. As the first online dating auction out there, its worth the bid!
BACK TO DATING SITE REVIEWS       INTERNET DATING AWARDS HOME         DATING TIPS BLOG