Rating: 2
March 21 2013
ThreeDayRule Review
About
In this ThreeDayRule review, I take a critical look at one of the newest casual dating sites to hit the scene. It's an L.A. based matchmaking site that purports to be different because of its exclusive nature and restricted membership. To become a member of ThreeDayRule, you've either got to be referred by another established member, or go through an extensive vetting process. However, even if you are referred or go through the vetting process, that doesn't necessarily ensure membership. You still have to be approved by the "matchmakers" at the site. In other words, you could spend a lot of time and effort trying to become a member of ThreeDayRule, and end up not even getting in. Doesn't that sound good?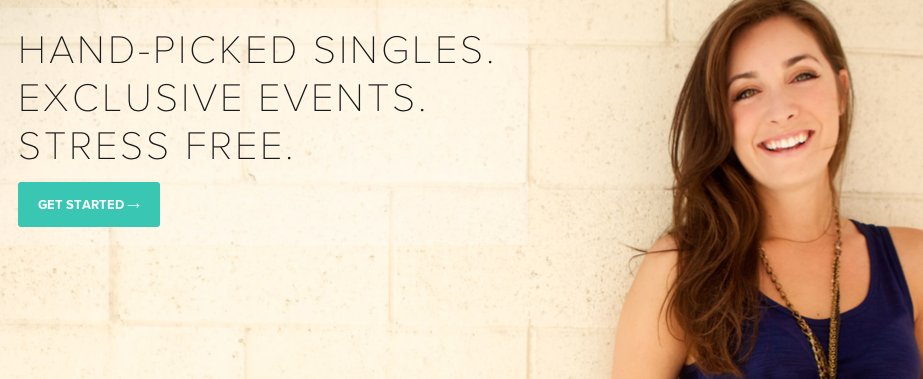 However, let's say that you do get in. What does the site provide? They set you up with a personal "Matchmaker" that has a pool of members who he/she works with exclusively. The Matchmaker gives you matches with people they feel would suit you, as well as dating advice, and two-way communication if the need arises. There are also exclusive members' functions that people can attend. These single's events are basically real-life congregations of the same people you'd see while online.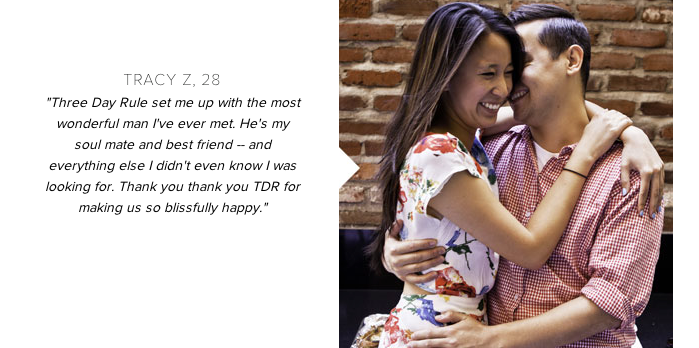 So basically what you've got here is a hoity-toity, members-only club that you have no guarantee of getting into. And even if they do decide to grace you with membership, you don't get to choose whom you're connected with – that's also up to someone else. Frankly, I don't need a dating site judging my compatibility or me like that. But if that sort of approval is something you feel like you need to be validated in life, this may be the site for you! Or if you're the kind of person who's spirit is easily shattered by rejection or exclusion I would avoid this site at all costs.
Features
Extremely limited membership and vetting process, basically the online dating equivalent of that asshole kid in grade school who wouldn't let you play in his tree house. 

Members-only social functions, most likely pretentious tea parties where everyone competes to see who can stick their nose up the highest.
Personalized Matchmaker, probably some super judgy socialite want to be who selects people based on the size of there wallets
Professional photographers available, just incase that expensive camera you bough and took your selfie with isn't pretentious enough
Dating Advice and tips
Date Coaching
One-on-One Match Making
Price
Free.
Drawbacks and Caveats
Well, as you can probably tell from my review so far, I am not a fan of ThreeDayRule at all. First of all, the fact that I can spend my time and effort trying to join the site, and be arbitrarily denied by some faceless doofus at the site is not appealing. Second, the fact that they don't let me decide whom I might be compatible with is a terrible idea. That they feel only a qualified "matchmaker" can hook me up with people that I might like is ridiculous. Lastly, the way their "premium" membership charges for everything under the sun is not good. This looks like it would be great if you were a CEO or Hollywood big shot, but if you're just an average guy or girl looking for love, forget it. They don't think you're good enough for them. Even If you decided to go through the rigorous process of gaining the sites approval, you would only be matched up with women who are shallow enough to be using the site and possibly judgmental with an idea in their mind of what kind of person you expected to be.
Conclusion
I dislike everything about this site. The elitist attitude they've got and the control they take over your involvement with other members is so unappealing. So I see it best to deny them the satisfaction of picking and choosing who gets to use there exclusive website and do ourselves a favor by not letting them into your life before they have a chance to deny you entry into their website. Let's see how they like it!
BACK TO DATING SITE REVIEWS       INTERNET DATING AWARDS HOME         DATING TIPS BLOG