SinglesWarehouse Review




Visit site
Rating: 4
June 26 2013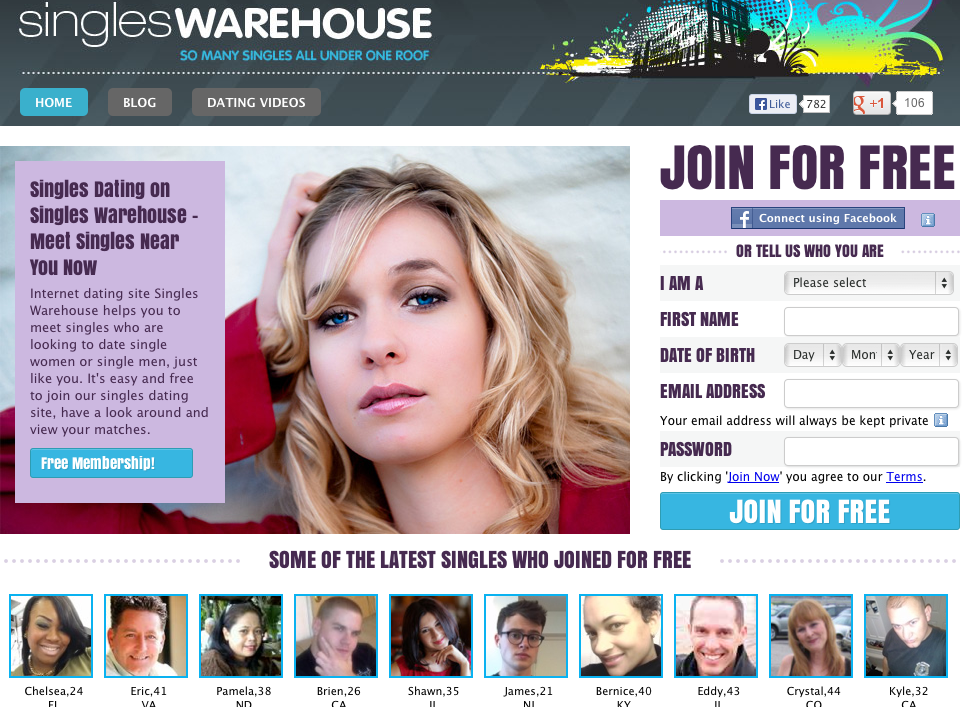 Singleswarehouse is a great option when it comes to online dating. The website is based out of the United Kingdom with sites set-up for use in Ireland, USA, Canada, New Zealand, Australia and South Africa. The site also has a really cool feature where you can select what it is that you're looking for and the site will cater to which ever option. You can choose between Straight, Gay, Lesbian, Over 40 and Adult so the site can be whatever you want and you can choose to which back and forth if you're a bit curious to find something different without having to sign up for multiple sites, SinglesWarhouse has got everything you need in one place. The site allows you to sign up for free and you can search through its database of members without having to upgrade your membership. You can also send "Icebreaker" message for free and if you do receive a response you can choose to sign up then and communicate with the member. The profiles are verified for their authenticity by the site so you know that hat you see is what you get, and if you sign up for free and browse the member profiles for a few minutes you'll like what you see.
Features
- You can search members profiles by choosing an age range and proximity to your location and then sort them distance, age, name, latest online, latest joined, newest photos and latest videos. You can also to only see members who have a photo or are online at the time you're doing your search. My search yielded 8,212 members so there is a ton of members to communicate with. Lastly, you can choose to view the list of search results in a fe different formats. You can view a "Simple" version if you're trying to view as many members as possible. You can view them as "Detailed" and they will give you a brief bit of text as well as the basic information or view them in a gallery with the results showing as small tiles with very little info.
- "Review encounters to encourage others to do the same for you." Here you can check out a member's profile pictures and simply choose if you'd like to meet the person by selecting "Yes", "No" or "Maybe and if the feeling mutual from the member the site will lets you know. You can also go back and see a list of members you agreed that you would like to meet and as well as a list of members who said they would like to meet you and also "Matches" if the two of you have acknowledged that you both said yes to meeting.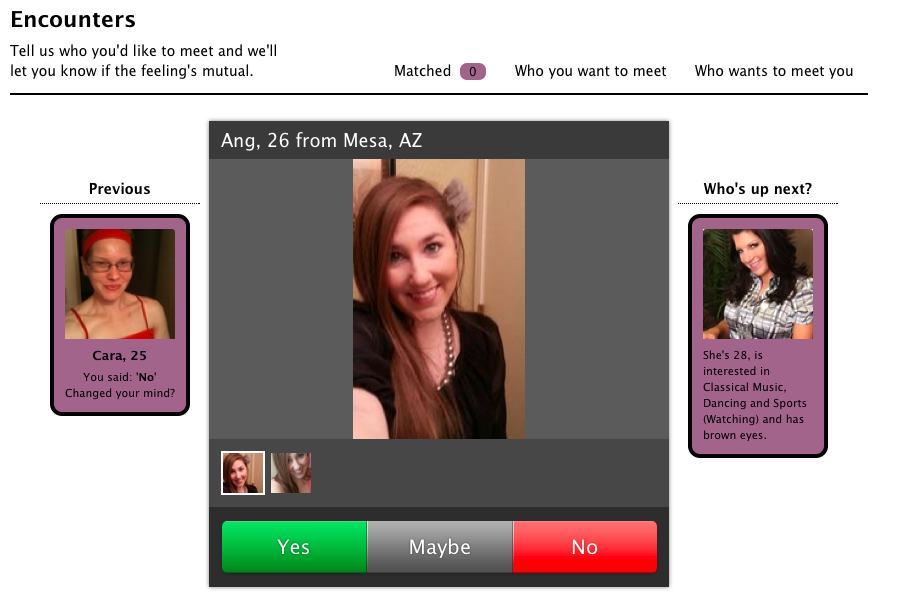 - "Dating Diaries" is a mini blog-esque type forum where members can write about everything from their feelings about love to their experiences in the world of online dating. You can read the dating diaries for free and even post one of your own for members to read. If you agree or like what someone wrote you can send them a message, a wink or favorite their profile right from the diary post.
- The site has a rolling navigation bar at the bottom of the page that gives you quick access to your messages and will inform you when someone has sent you a wink or favorited your profile and if anyone has been checking out your profile. It also has a live stream of member activity on the site, so it tells you when someone has added a photo or if a new single joined in your area.
- The "Online Dating Safety Advice Tips" page has some great stuff about staying safe while dating and is a must read for anyone serious about finding success when it comes to online dating.
- Contact filtering allows to set-up parameters in which you will only be contacted by members in your selected age range and proximity, so if you receive a message you will know it's from a member who falls under the criteria of exactly what you're looking for.
Pricing
Subscription benefits:
Read and send messages
Send gifts to members you like
Chat online with members
Subscribe to mobile alerts
Write your own dating diary
And much more…
| 1 Month Membership | 3 Month Membership | 6 Month Membership | 1 Year Membership |
| --- | --- | --- | --- |
| $39.95 per month Total $39.95 for 30 days | $26.65 per month Total $79.95 for 90 days Save a massive 33% | $20.83 per month Total $124.95 for 180 days Save a massive 47% | $16.67 per month Total $199.95 for 365 days Save a massive 59% |
| Only $1.34 per day | Only 89c per day | Only 70c per day | Only 55c per day |
You can also add what they call "Bolt-Ons" to your monthly membership to get additional notifications or access to features not available otherwise. You can also pay for non-member to have the ability to read your message ans reply for free.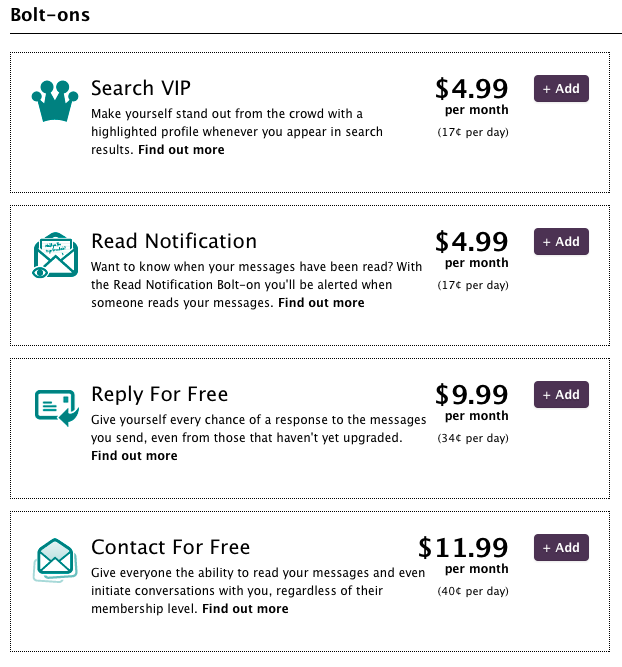 Video Review
If you would like a more in depth look at the site and its features check out our video review HERE
Drawback and Caveats
Honestly its hard to find a lot of things to complain about the site. It lays in the middle of the spectrum between simple and overly complicated. You do have to wait for your profile to be verified and approved by the site, which leave you with out a photo or any information on your profile for about 24 hours. If you want to start using the site right away this is certainly a drawback, but this wait pays off since you know that other members had to be verified as-well and you don't end up wasting your time communicating with a member who's profile is total bullshit.
Conclusion
SinglesWarhouse has a great layout and the functionality is spot on. The fact that you can use the site for multiple purposes is a huge bonus, it's a casual, adult, gay and mature dating site all in one and you can switch back and forth as you please. Typically you would need to pay for a membership to multiple sites in order to have access to so many different member databases but with SinglesWarehouse you can d"Datino this with a simple click of a mouse. All in all a great site and I would recommend it to any of my friends. The site also has a great blog with a ton of great articles by some very accomplished bloggers in the world of online dating. Check out the site since as they advertise, there are "so many singles all under one roof".
BACK TO DATING SITE REVIEWS            INTERNET DATING AWARDS HOME              DATING TIPS BLOG