Passionsearch Review




Visit site
Rating: 3.5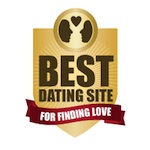 March 4 2013
PassionSearch Review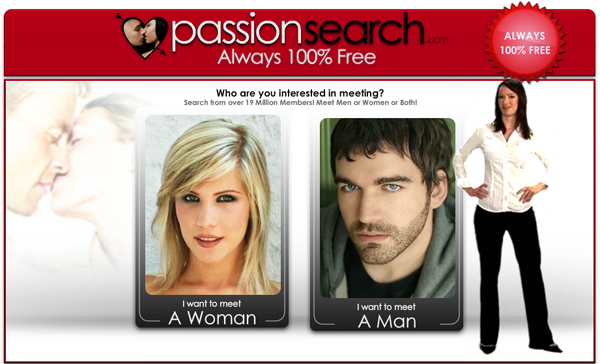 ABOUT
PassionSearch.com is a an easy-to-follow dating site, designed to meet your datings needs as soon as possible. New to online dating? As soon as you enter the site, a virtual, and yes, attractive woman guides you through all the steps in signing up. Passion Search is easy, effective, and reliable. It targets all singles, whether you're looking for love, or a casual hookup. With millions of users, you'll have plenty of options in finding the man or woman of your dreams.
FEATURES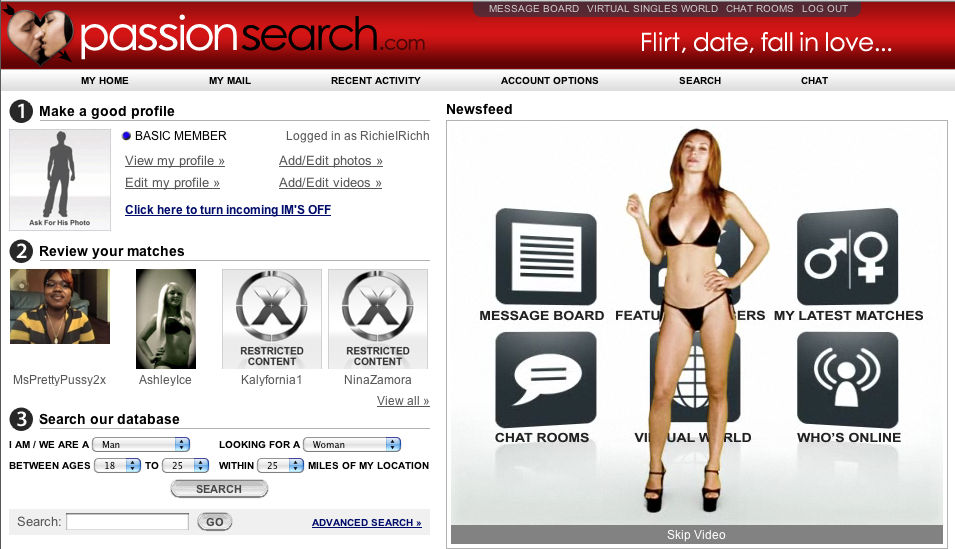 Free Trial
There are lots of perks that come with signing up with PassionSearch.com. First and foremost, it's free to sign up. Once your free trial is over, you can decide if you want to upgrade or not. Women have free access, and men have endless options. What's better?
Free for Women!
If it's not in your budget, Passion Search lets you send and respond to messages for free.
Mandatory Profile Pictures
While some dating sites have hidden pictures, PassionSearch lets you view the pictures of those you are interested in, to narrow done your options even more. Better yet, it's mandatory!
PassionSearch TV
PassionSearch.com not only interacts with its users through it's dating site, it actually engages in TV segments!  For those who are more visual, this is a great way to gain dating advice, dating tips, and all the fun that comes with dating sites!
Compatibility Checklist
When viewing a users profile page there is a checklist of your compatibility generated from the answers you gave while filling out your profile. It gives your a compatibility percentage score so you can get a quick sense of how much you have in common with this person, and with a large amount of profiles to look though this will save you time by not having to read through all the individual answers.
Advanced Search
With the high volume of profiles on the sight this feature is very easy and convenient to use. It allows you to narrow down your potential matches and no matter how specific you make the search there is always some one to match your criteria.
PRICES
| | 3 Days | 1 Month | 3 Months | 1 Year |
| --- | --- | --- | --- | --- |
| Free to Sign Up | | | | |
| Silver Membership | $1.95 | $29.95/month | $19.98/month | - |
| Gold Membership | $1.95 | $34.95/month | $23.32/month | $12.50/month |
PROS & CONS
PassionSearch Dating Site Pros:
-PassionSearch.com lets its users narrow down their options through its detailed profile options.
-If you're looking for one thing, and one thing only, you can find it! PassionSearch is devoted to helping its users find exactly what they're looking for, whether it's love, romance, or a casual, good time.
-When you join PassionSearch, you're joining MILLIONS of other users, so you won't be at loss of options.
-You can see who else has viewed your profile, which is a fun, fast, and engaging way to see who might be into you!
-PassionSearch keeps up with the times, and has it's very own Mobile Apps for Android and IOS!
PassionSearch Dating Site Cons:
-Like many Dating Sites, you may find a high volume of sex scammers. In order to avoid this, posting PG profile pictures may work in your favour.
-Due to the high popularity of the website, you may be caught up in PassionSearch traffic, waiting up to 1 minute to load a page.
-While the Gold Membership gives you a yearly membership fee, there is no 12 month membership fee.
VIDEO REVIEW
For a more comprehensive and in depth look at PassionSearch.com check out our video review below

PERSONAL EXPERIENCE
I decided I would sign up for a Gold Membership and really give this site a chance. Two users immediately contacted me and before the day was over 30 women had viewed my profile. I started with the "Quick Search" for woman in my area between the ages I was interested in. There was an overwhelming 10+ pages of results, so I needed to be a little more specific with my search terms. So I tired an "Advanced Search" which generated a manageable amount of results, all of which seemed very promising. I right away started sending instant messages and requesting friendships to every profile I found intriguing. I got quite a bit of replies. Including a reply from one of the most promising profiles I viewed, so naturally I was excited and hopeful that this experience may yield better results than I expected. After a bit of back and forth through the site (which was in no way PG) we agreed to meet at my favorite spot in the West Village near Washington Square Park. In this case, there was an immediate understanding that the night would not end there. It didn't take long before we were in a cab on our way to her place in Stuyvesant Town. She was very eager to get down to business so there wasn't a lot of talking once we got back to her place. This was only one of multiple successes' I had from using the site. Whether or not they ended as well as my first experience, the site allowed me to meet some really interesting people and didn't leave me feeling unsatisfied or unfulfilled. I would definitely recommend the site to anyone interested in finding a casual date or a quick and easy hook-up.
CONCLUSION
PassionSearch.com is devoted to feeding all your dating needs. As a paid online dating site, you really get your money's worth, with over 15 million users to choose from. With a free trial membership, you'll have the chance to learn about what PassionSearch offers! PassionSearch gives its members the opportunity to find the perfect match, whether you're looking for love, romance, or a casual hookup. While it may be free for the gals, the guys will get their money's worth when they have endless options of beautiful women to choose from. Whether you're new to online dating, or long-time user, PassionSearch will find you the one!
BACK TO DATING SITE REVIEWS       INTERNET DATING AWARDS HOME         DATING TIPS BLOG