EroticLove.com Review




Visit site
Rating: 4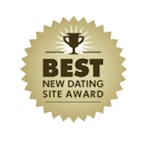 April 25 2013

About
Eroticlove.com is a great new online dating site that has one thing in mind (and its a dirty mind). If you're looking to hook-up online then eroticlove is a great place to start. There's no smoke and mirrors to be confused about, while navigating the site it is very clear what everyone is hoping to achieve and that's a no strings attached casual sex hook-up. The site takes you through an exquisitely provocative tour that afterwards will set you up with a 100% free membership. The tour keeps your attention with a line up of incredibly attractive woman who reward your every selection with a little bit more skin, by the time you get to the screen asking you your location you've forgotten that you were signing up for a dating site instead of participating some light foreplay.
Once you've completed the account set-up you'll be ready to start browsing the site. Once you login your welcomed by a great looking home page covered in tons of enticing member profile pictures giving you a few options to choose from. You can view local matches, new members, who's viewed you, friend list, on cam and hottest members. From there you can go directly to any members profile page and start communicating right away. The profile page has a slick and easy to use layout allowing you to communicate with the member in a multitude of way. You can send a flirt, an instant message, email or friend request you can also request to meet the person face to face with by arranging a date or if you don't like what you see you can block the user or report there abuse. There are some great features on the profile page including the usual Info about the person and what it is there looking for but there is a few other feature that really get you going, you can view a persons "Sex Stats" so if you do arrange a meeting with this person you will know exactly what they want and if you filled out this section of your profile you will hopefully receive exactly what you asked for. There is also a section showing you "Similar Profiles" to the one your viewing so that a nice way to keep the party going and keep you intrigued to keep browsing.
Features
Real-time updates of member activity on the site like profile picture updates, new members signing up or a message you have received, with "Site Activity" displayed by what appears to be an IM message from a social networking site.
"Active Within" update letting you know how longs it's been since there has been activity on a users profile. This will allow you to know if its worth while sending a message and will also ease your mind if you have sent a message and haven't received a response and you know they haven't been online since you sent it.
No explicit ads covering the site and distracting you from the task at hand. You can also turn off the explicit photos from member's profiles (why you would want to is beyond me?)
Profile Notes, leave yourself little reminders about a users profile page, maybe about something they told you they liked or a reminder to avoid a certain someone if you stumble on the profile again.
Message Boards, communicate with other members in online forum with everything from how to use the sites features to "Tell Us Your Funniest Sex Story".
Account Activity, the site will notify you as soon as there's any activity on your account. If you receive a message or if someone checks out your profile.
Hottest Members, if you're confidence is up and you're feeling lucky then climb right for the top of the mountain.
On Cam will tell you who's online at anytime so you wont need to sit around waiting for a reply to a message, instead you can start engaging right away and start getting results.
New Members, the page is regularly updated since new members are signing up everyday, and if you somehow managed to look at every members profile page (which I deem impossible) you can be ahead of the game when an innocent your thing stumbles onto the site.
100 Day Guarantee, If you have a Silver or Gold membership, the site will guarantee that you get laid within 100 days of erotic love the site or your membership is 100% free!
Upload Photos and Video and really see what a member has to offer
Pricing
| Silver Membership | Gold Membership |
| --- | --- |
| Silver Membership | Gold Membership |
| 3 Day Trial - $1.95 | 1 Month - 34.95/per month |
| 1 Month - $29.95/per month | 3 Months - $23.32/per month |
| 3 Months - $19.98/per month | 12 Months - $12.95/per month |
Video Review
For a more comprehensive look at the site and its features check out our video review HERE

Drawbacks and Caveats
There weren't many things I could find on erotic love to complain about. The site has some great features, but with out an upgraded Silver or Gold membership you're very limited in the ways you can communicate with other members. There is a massive amount of profiles to look through on the page which can feel a bit overwhelming, but don't get discouraged the advanced search feature will help you get exactly what you want to find.
Conclusion
Erotic Love is easy to use and is very easy on the eyes. The absence of overly explicit ads and constant pop ups keeps you focus on the task at hand which will most likely improve your odds of success on the site, although with the 100 day guarantee I don't think you need to worry about being left out to dry. The members on erotic love are certainly not shy, so if your hesitant to start the conversation, sign up and you'll have plenty of messages to reply to before you'll have time to write one yourself. So if you're hesitant to sign up, don't be and take the plunge. You wont regret it.
BACK TO DATING SITE REVIEWS       INTERNET DATING AWARDS HOME         DATING TIPS BLOG