EroticAds.com Review




Visit site
Rating: 4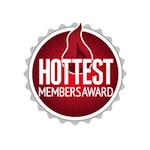 April 5 2013
EroticAds.com Review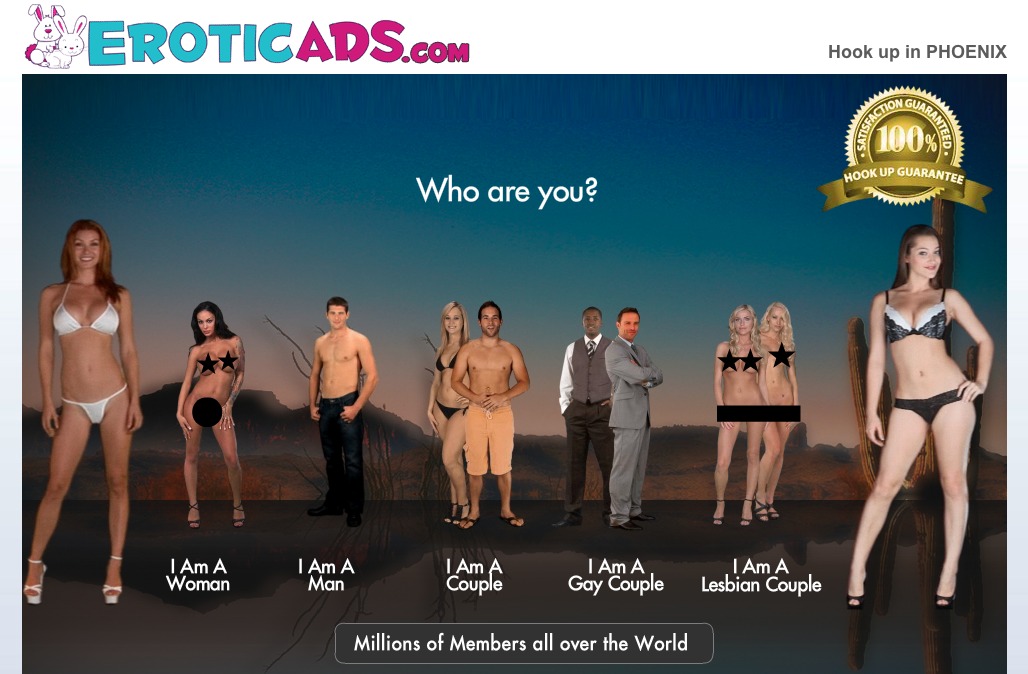 ABOUT
Looking for an easy online hook-up? Then you will definitely want to check out Erotic Ads. There's no confusion about what a persons intentions are on EroticAds.com so you don't have to worry about communicating with someone only to be let down by there reservations and hesitations. People come to the site for one thing and one thing only, to hook-up. The first thing you're told when you visit the site (by a very attractive young woman) is that if you don't sign up for the site now she will bite you! So that's a bit of an indication about the attitude most of the sites members will have, and it dosen't disappoint. The account set-up takes you through some very visual questions asking what your favorite position is, what your history is with hooking up online and where you fantasize about having sex. With a free membership you are given access to the basic functionality of the site but without a Gold Membership you are left wanting more. The site is very easy to navigate and has some great features to communicate with other members. There is also great ways to see who is interested in you and what their interested in doing with you whether it be with a man, woman or even a couple.
FEATURES
- 100% Sex Guarantee, If you're left high and dry after 3 months of using the site you will not need to pay a dime. Although I don't think you need to worry about being left out to dry after 3 months of using the site. I wasn't!
- The ability to email, Instant message, video chat or request to meet in person directly from a users profile page
- Mandatory pictures most of which are very visually stimulating and will get you in the mood to keep communicate with as many users as possible, and with such a high volume of users you wont have to worry about ever running out.
- Compatibility Percentage. This feature give you an immediate impression of how compatible you are with a user without having to read the answers to every question and with plenty of profiles to look through this will save you time and increase your chances of a hook-up.
- A database of over 65 million users to keep you occupied and intrigued for a long time.
- Detailed customer FAQ page to answer any questions you have about the functionality or whether Eroticads.com is potentially a scam
- The site is 100% free for woman to use, so ladies come on down and guys get your index fingers ready for some serious browsing.
- Advanced Search allows to get exactly what your looking for from the site without wasting anytime reading members profiles you have no interest in viewing.
PRICING
| | 3 Days | 1 Month | 3 Months | 1 Year |
| --- | --- | --- | --- | --- |
| Free to Sign Up | | | | |
| Silver Membership | $1.95 | $29.95/month | $19.98/month | - |
| Gold Membership | $1.95 | $34.95/month | $23.32/month | $12.50/month |
VIDEO REVIEW
For a more comprehensive look at EroticAds.com check out our video review below

DOWNFALLS
With a database of over 65 million members the site can be a bit over whelming at first, but once you discover some of the features it will help you narrow down your base of potential matches. As with any other dating website there is the occasional pop-up asking to direct you to a different site, but trust me this site can provide anything it is your looking for. The site can also get a bit slow at times due to the high amount of traffic from the members. Lastly the free membership gives you a great impression of the functionality of the site, but if you want to take advantage of the features the site has to offer you will need to upgrade your membership to either Gold or Silver.
CONCLUSION
I had a lot of fun using Erotic Ads and I think anyone who signs up certainly will too. You can spend days surfing through all the potential mates on the site and still not have made in dent in its overall database. If you want to get specific the site is great for that too. With the profile pages being very detailed you can learn a lot about what a person is looking for and specifics about what they want to do with someone and exactly how they like to do it. If your looking for an online hook-up I highly recommend EroticAds.com since I'm very confident you or your "member" wont regret the decision.
BACK TO DATING SITE REVIEWS       INTERNET DATING AWARDS HOME         DATING TIPS BLOG