Dating Apps to Match Your Lifestyle
David Tran | March 27, 2013

Dating Apps to Match Your Lifestyle
With many younger people having busy lifestyles the creation of dating apps has further added to the connivence of online dating. Wether your a high powered executive with barley enough time in your day to sit down or his secretary sitting at your desk all day, I will show you the perfect dating app for you.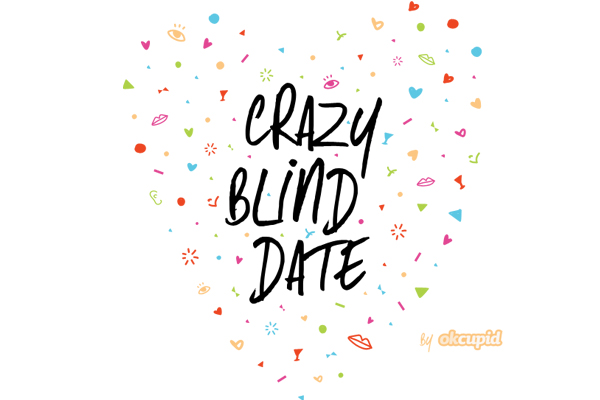 Crazyblinddate If You're Always On The Go
If you find yourself with barley enough time in your day to perform your job and don't have time to create a profile by answering enough questions to fill a job interview then OKCupid's CrazyBlindDate is for you. With this app all you need to do is pick a time and a place and CrazyBlindDate will find you someone who is available at the same time and interested in the same place, Although theres no notion that they are interested in you (or you them). There is a bit of gambling involved since there is no communication with this person prior to the meet up, but If your short on time its a great way to get lucky! (pun intended)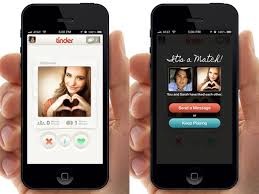 Use Tinder If You Have Some Down Time
If you find your self with a bit of downtime in your day then Tinder is a great option. Tinder uses a "Hot or Not" matching system by showing you a photo of another user within a 50 mile radius and you you need to do is either choose the red X (Hell no!) or the green heart (Fuck yes!). If two users have selected the green heart then they are immediately notified by the app and can begin to communicate and plan for a possible hook up in the future. With the ability to link to your Facebook profile page you'll be using the app and checking out pictures in no time, and since most people have already painstakingly chosen the best photo of themselves to use as there profile picture on Facebook, Tinder will use the same photo to get you a as many green hearts as possible.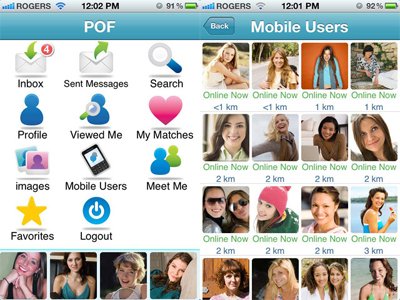 Too Much Time? Spend it On PlentyOfFish
If your job has you spend most of your time staring at a computer screen but wont allow to use your downtime to surf dating websites, pull out your phone and take all the time you need using the new PlentyOfFish dating app. While creating an account can take quite a bit of time since there is two pages of questions to answer and a survey before you start uploading photos, the rewards will be worth your efforts. There will be tons of profiles to look through with multiple pictures and some great features like "Who viewed you?" and a favorites section. You'll have tons of options and plenty ways to kill your time and find someone your really interested in.
BACK TO DATING TIPS BLOG          INTERNET DATING AWARDS HOME          DATING SITE REVIEWS